Regular price
Sale price
$24.74 USD
Unit price
per
Sale
Sold out
Feel the calm wash over you. This milky cleanser treats ultra-sensitive and rosacea skin. It comforts and conditions your skin while delicately removing impurities.
Organic

Vegan

Filler-free
In stock
Free shipping over $60 | Free + Easy Returns
Info

This anti-inflammatory cleansing milk gently washes away impurities while infusing moisture into the skin. This creamy milk wash has a rich, nurturing texture. It is laced with a floral scent which is especially reminiscent of orange blossom oil (neroli).

Unlike most skincare formulas, this cleanser is not diluted with water. Instead, every drop is therapeutic. Its base is made of restorative aloe vera juice and does not contain any plain H2O.

This, combined with a blend of potent healing oils and extracts, makes for a wonderfully nurturing cleansing milk.

Therapeutic for hyper-sensitive skin, this creamy cleanser nourishes and soothes while tenderly removing pollution, dirt and cellular debris.

Organic Content

This all-natural product is made up of 89% organic ingredients and is ECO CERT certified as a natural and organic cosmetic.
How To Use

Use day and night by applying a thumbprint sized amount of this cleanser to wet skin and massage it in gently and lovingly with your fingertips.

Rinse clean with tepid water. Because sensitive and rosacea skin types have delicate blood vessels, it is important not to shock them with water that is extremely hot or cold.

Pat dry with a towel, being careful not to roughly rub skin. Avoid abrasive washcloths or face brushes unless approved by a professional esthetician. Repeat if in need of removing heavy makeup.
View full details
Shipping
In Canada:
FREE shipping on orders over $60 before tax. Under $60 (before tax) shipping is $10 CND. Shipped via Canada Post Expedited Service.
To the USA:
FREE shipping on orders over $200 before tax. Under $200 (before tax) shipping is $20 CND. Shipped via Canada Post Xpresspost Service or Expedited Parcel USA depending on order weight and size.
International:
Currently, Holistic Vanity is only shipping Internationally to the UK, more countries pending. $25 shipping (CND) on orders over $250 before tax. Under $250 (before tax) shipping is $75 CND. Shipped via Canada Post (shipping service determined based on order weight, size, and destination). If another method of shipping is requested please contact customer service at 1-866-337-1507.
*All USA and International orders
Typical shipping time is between 7-10 business days; however, please be aware that all international packages may experience a delay due to custom clearance.
Please note that all international packages may be subject to customs, duties, and/or other fees. Holistic Vanity has no control over these fees. They are calculated by each country's customs department, and Holistic Vanity is not responsible for them.
Order Processing & Shipping Guidelines
All orders placed Monday-Friday before 1pm EST will begin processing that day (excluding holidays) and usually ship within 2 business days pending product availability and credit verification. All orders placed after 1PM EST will begin processing the next business day. We will contact you with a follow-up email if the product you have selected is currently out of stock, or if we need any additional verification. We promise to do everything possible to get your order shipped as soon as possible.
You will receive a confirmation email with a tracking number for your order once it is shipped.
Delivery time does not include Saturdays, Sundays, or any statutory holidays.
All clients are responsible for any shipping cost in cases where parcels need to be reshipped to you due to a failed delivery caused by incorrect shipping information provided, or if you fail to pick up the package at a designated postal office.
If any order requires a change of address subsequent to shipment, there will be a $10 fee.
If you have any shipping and handling questions, please contact us at info@holisticvanity.ca.
Returns
Online orders can be returned for a full refund to the original payment method within 30 days of purchasing. Please note, original shipping charges are not refunded.
Your order number must be provided to place a return. Email us at info@holisticvanity.ca and we'll help you place the return. Gift cards are final sale.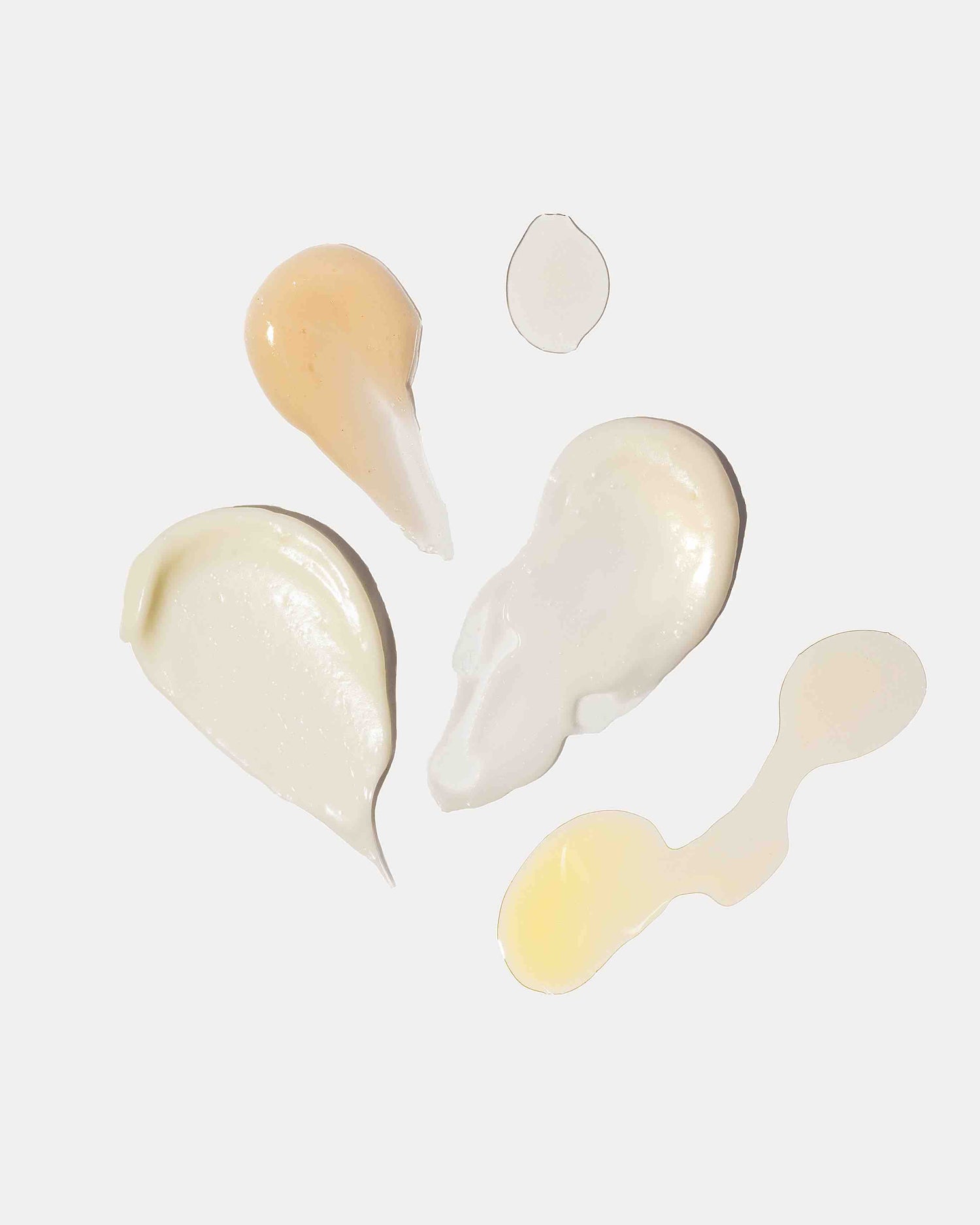 Less irritation, less flushing
I was simply looking for anything to wash my face that wouldn't sting. This did that, and more than I expected.
With my damaged skin barrier and type 1 rosacea, for the past 6 months *everything* I tried was stinging and causing flushing, even the gentlest products specifically recommended for these issues.
This cleanser finally worked for me, even better than I expected it to. After 2 weeks of consistent use, my skin is less reactive now, less flushing to other products (eg, sunscreen) and triggers (eg, sun, coffee, etc). I don't know if the ingredients actively improved my skin or if it was simply gentle enough to allow my skin time to heal itself, but either way, I love it.
Note: I'm also using the other products in the Redness Relief line, which may be contributing as well.
Great cleanser for sensitive skin
I have rosacea, so it was awesome when I found HV had a cleanser specifically for sensitive/rosacea prone skin. I love that it doesn't have "soap" in it, it doesn't lather, and is actually really hydrating! It looks exactly like a moisturizer. It gets my skin really clean- despite what some may think about non-foaming cleansers. (They do in fact get your face really clean, while hydrating at the same time!)
My skin feels so soft and not dry at all afterwards. I'll never use anything else on my face!
Love the holistic vanity line. I use this in combination with the Comforting Camellia Oil!
Great addition to your skincare routine
I have used this cleanser for many many years. It's very moisturizing and calming and doesn't cause any irritation or dryness after washing. I use it in the mornings and evenings and my skin always feel very soothing afterwards.
I love Holistic Vanity!!
I have been trying to find a skincare routine for my skin for a long time... and this line of products has worked wonders. My face tends to be really sensitive, dry, red and blotchy and this completely rejuvenated my skin. In the morning, I pair this cleanser with the Anti Inflam Calendula Tonic and Soothing Pomegranate Seed Lotion, and the Comforting Camellia Oil at night. I will never try another cleanser again.
Calming Aloe Cleanser
Love it. Have been using it for years.
WE BELIEVE IN A HOLISTIC APPROACH + A CONSISTENT ROUTINE – NOT MIRACLES.
Our method: a jam-packed base of pure therapeutic ingredients, paired with potent, targeted actives. Because – if there's no change, there's no point.